LuxEUR is a conceptual luxurious and sustainable airline intended to fill the gap of high-end air travel providers based in Europe, as the field is currently dominated by Middle Eastern and Asian companies. By precisely crafting LuxEUR's visual identity system that illustrates its unique values and goals, the company will stand out from the saturated market of airlines as a whole.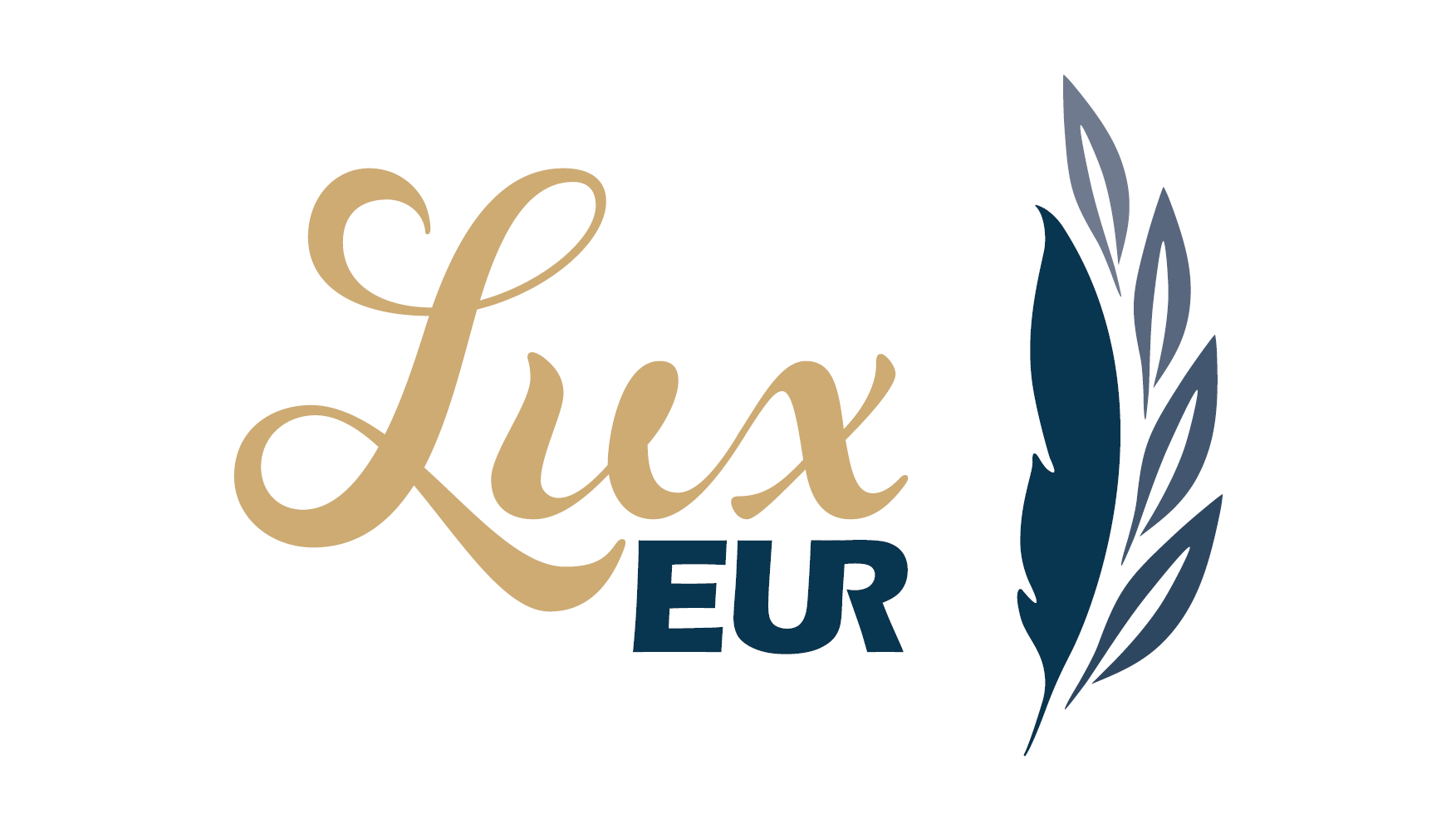 Challenge

To create a visual identity and guidelines for an upcoming luxurious and sustainable airline that focuses on providing a service to everyone.
In terms of image, they would like to look:
-    Upmarket, innovative and contemporary
-    Simple and elegant
-    Minimalist, but care about looking different

Concept

As air travel's image has become much more negative in recent years, LuxEUR will have an edge in front of its competitors by being environmentally conscious by carbon offsetting every journey made. By marketing its distinctive qualities visually, LuxEUR has the potential to be more attractive to customers.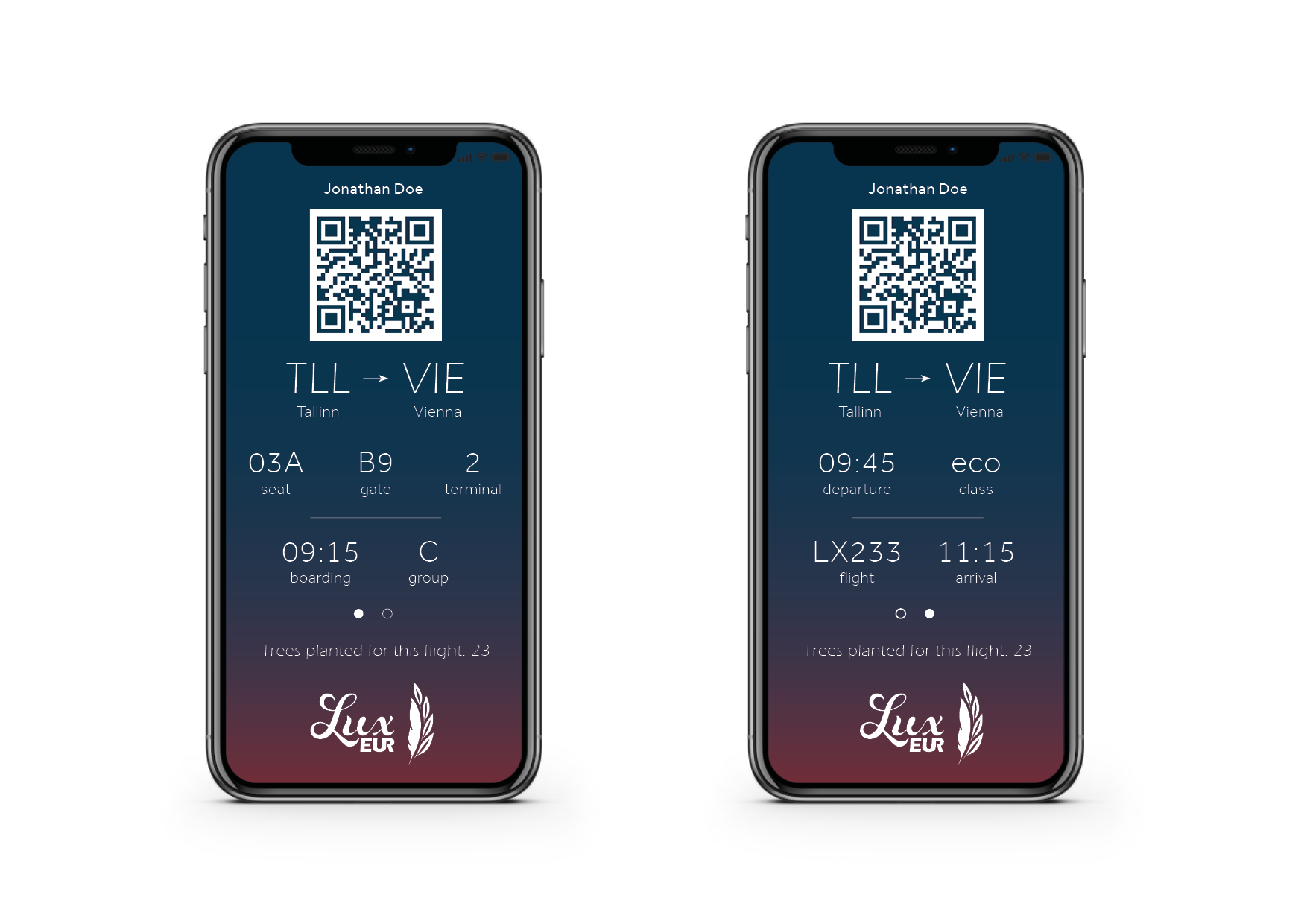 Solution
An essential part of LuxEUR's identity is the logo, which is a direct representation of the company's vision and values. The golden calligraphic "Lux" is placed next to the geometric sans serif "EUR" to showcase how timeless luxury meets modern needs and possibilities.
The symbol part of the logo is a union between leaves and a feather. The feather not only illustrates the act of flying itself, but also the freedom it provides. The leaves represent the company's commitment to be environmentally sustainable, while drawing inspiration from ancient laurel wreaths which symbolize victory.
The main colors of LuxEUR are blue and gold. A soothing blue was chosen as it stands for freedom, sincerity, loyalty and confidence. Gold brings references the luxurious experience the airline offers; it stands for quality and passion and should be used more sparingly, to bring attention to important elements.

Dark red, signifying courage and power, is used as an accent to bring in additional focus on important elements. It is also important for gradients, which are often used to create a contemporary, elegant look. In combination with blue and gold, the gradient with red becomes a reference to the abundance of sunsets and sunrises people see while flying LuxEUR.