While freelancing at a design agency in London, I was tasked with designing and putting together the 2021 Rosh Hashanah issue of Mosaic Magazine to mark the Jewish New Year. I chose to bring in the celebratory aspects of the holiday as a stark contrast to the pandemic times.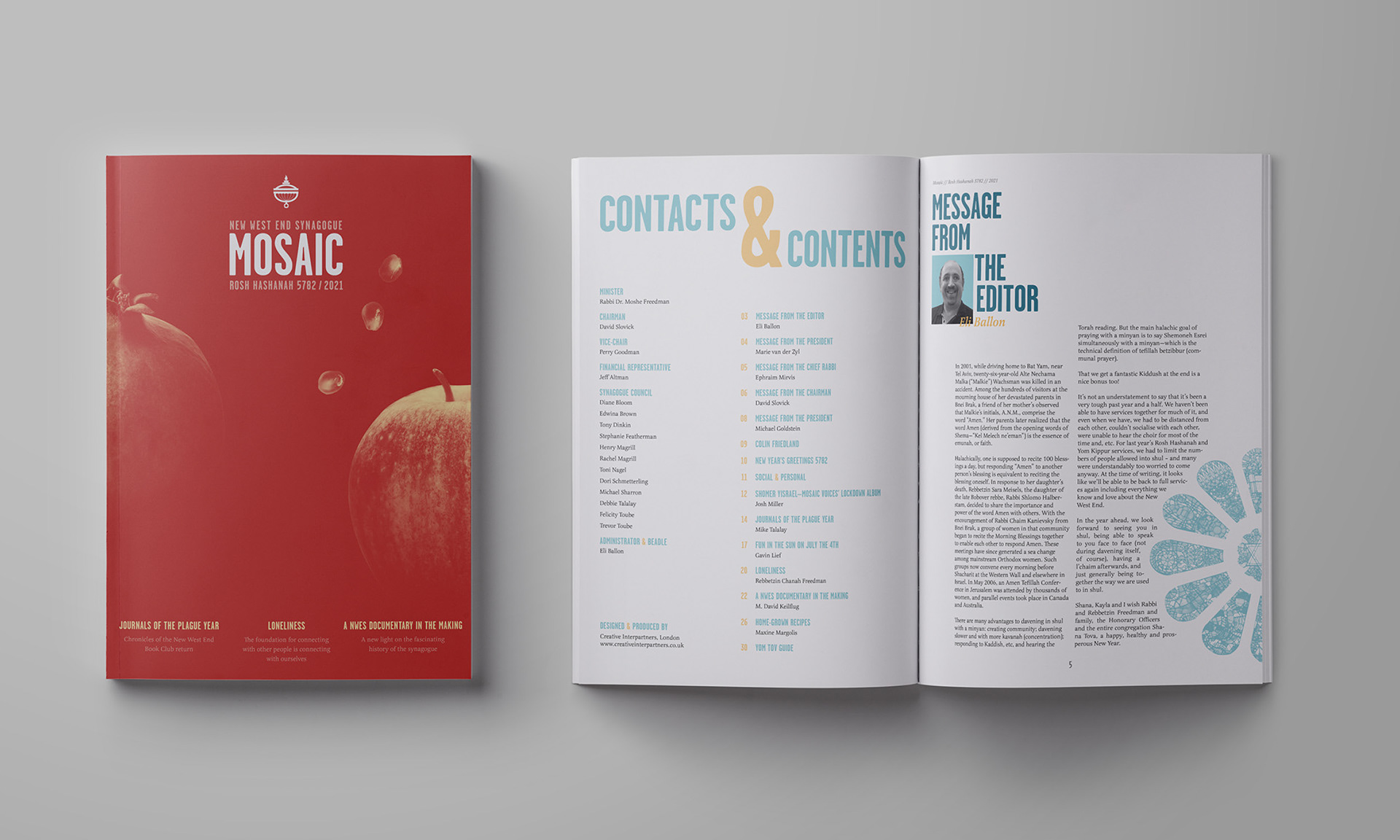 Client
Challenge
To conceptualise a unique visual theme that in some way relates to the holiday, as well as to create a visual distinction between messages from key community figures and regular articles.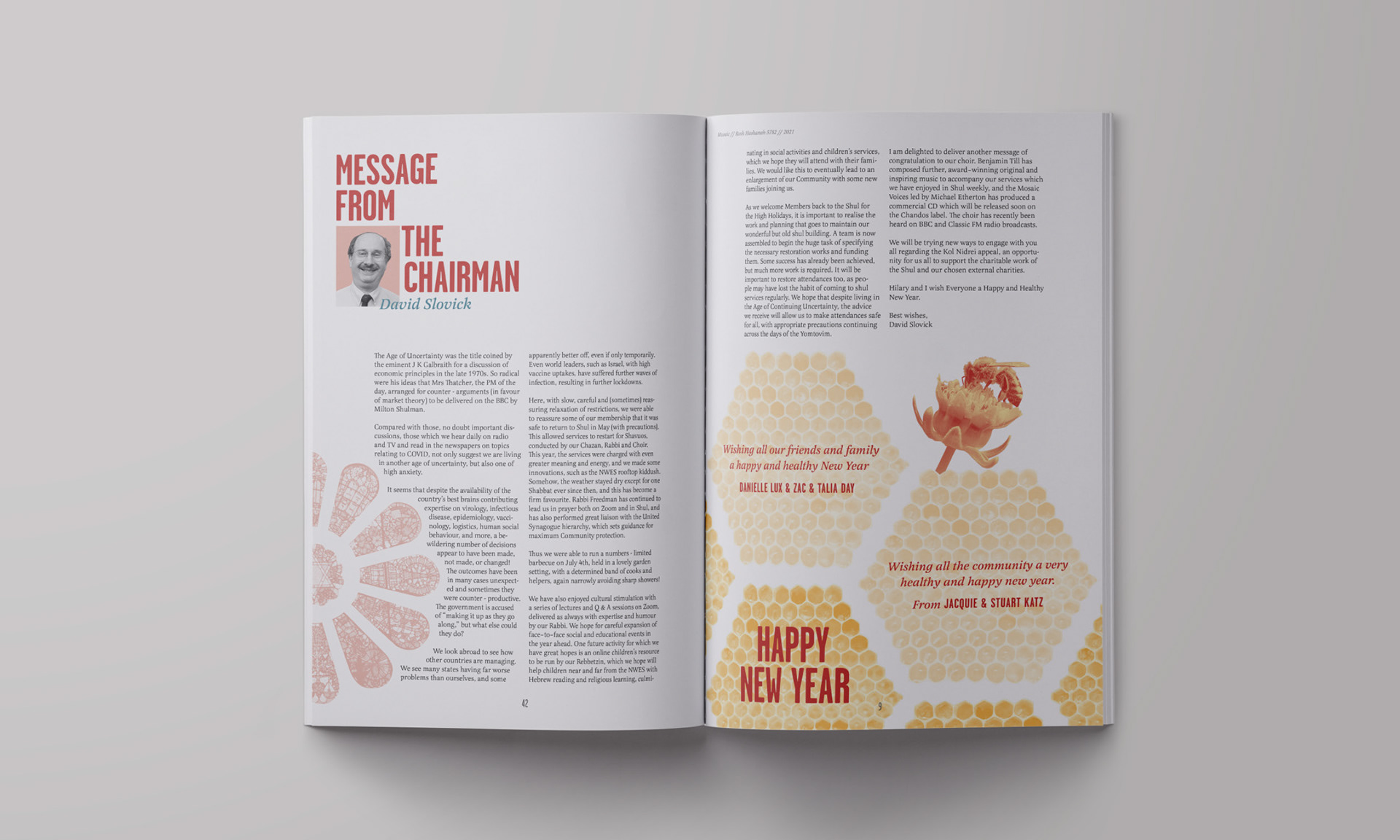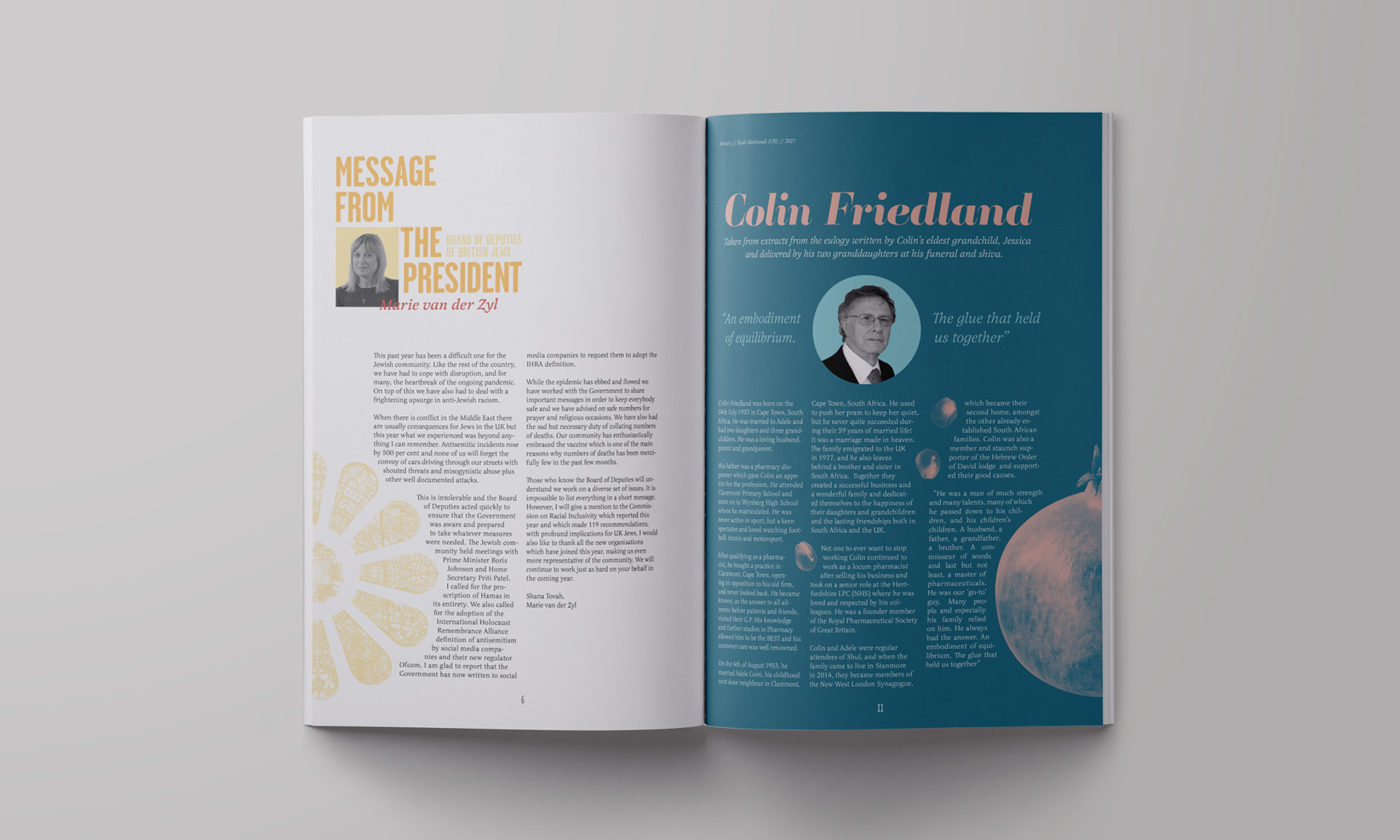 Solution

I chose to focus on the celebratory aspects and introduced bright colours, as well as reoccurring circular elements significant to the holiday (apples, pomegranates, round challah, and honeycombs) and the synagogue itself (its intricate rose window). As a celebration of new beginnings, cycles are an inherent part of the visuals. The seeds for the fruit, wheat for bread, and flowers with bees for honey; the cycles from beginning to end become apparent on the pages.

To differentiate the messages from important community members from other writings, the synagogue's rose window became the anchor, rotating between light yellow, red, and blue.

While the magazine was fully finished by another designer after my contract ended, I was the one to establish the creative direction and concept (everything pictured here is my creation).