Purileaf is a conceptual organic tea company that communicates its eco-friendly values through its visual identity and packaging.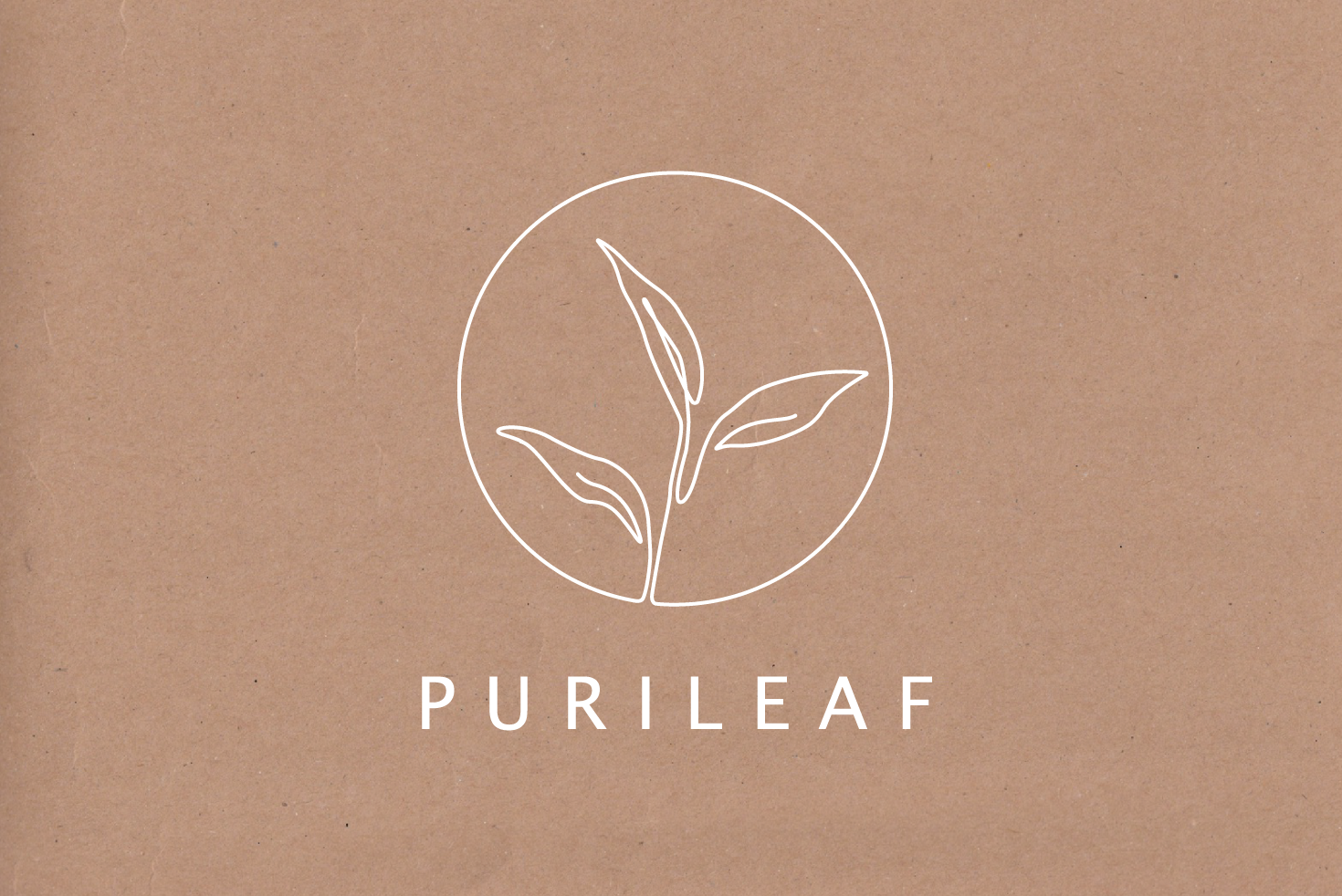 Challenge

To create a brand identity and guide to a conceptual contemporary, vibrant and dynamic brand in a field you're passionate about. Apply the identity on suitable packaging.

Concept

As I feel very passionately about sustainability in my own life, I wanted the brand to incorporate this value in a central way too. The name "Purileaf" comes from the words "pure" (as in the quality of the ingredients) and "leaf" (as in tea leaves). The ingredients of the tea are a key part of the whole identity and form a pattern around the packaging.

Solution
The logo communicates the brand values further. The symbol is inspired by a green tea plant and is drawn in one swift action to represent the untainted ingredients. The fluid motion of the lines references naturalness, while the circle around the plant is a representation of the natural world itself.
Instead of simply listing the ingredients, the back of the box includes illustrations of each component.
The colored circle in the front part of the box is bold and catches people's attention in the store, while the delicate pattern keeps it there for longer.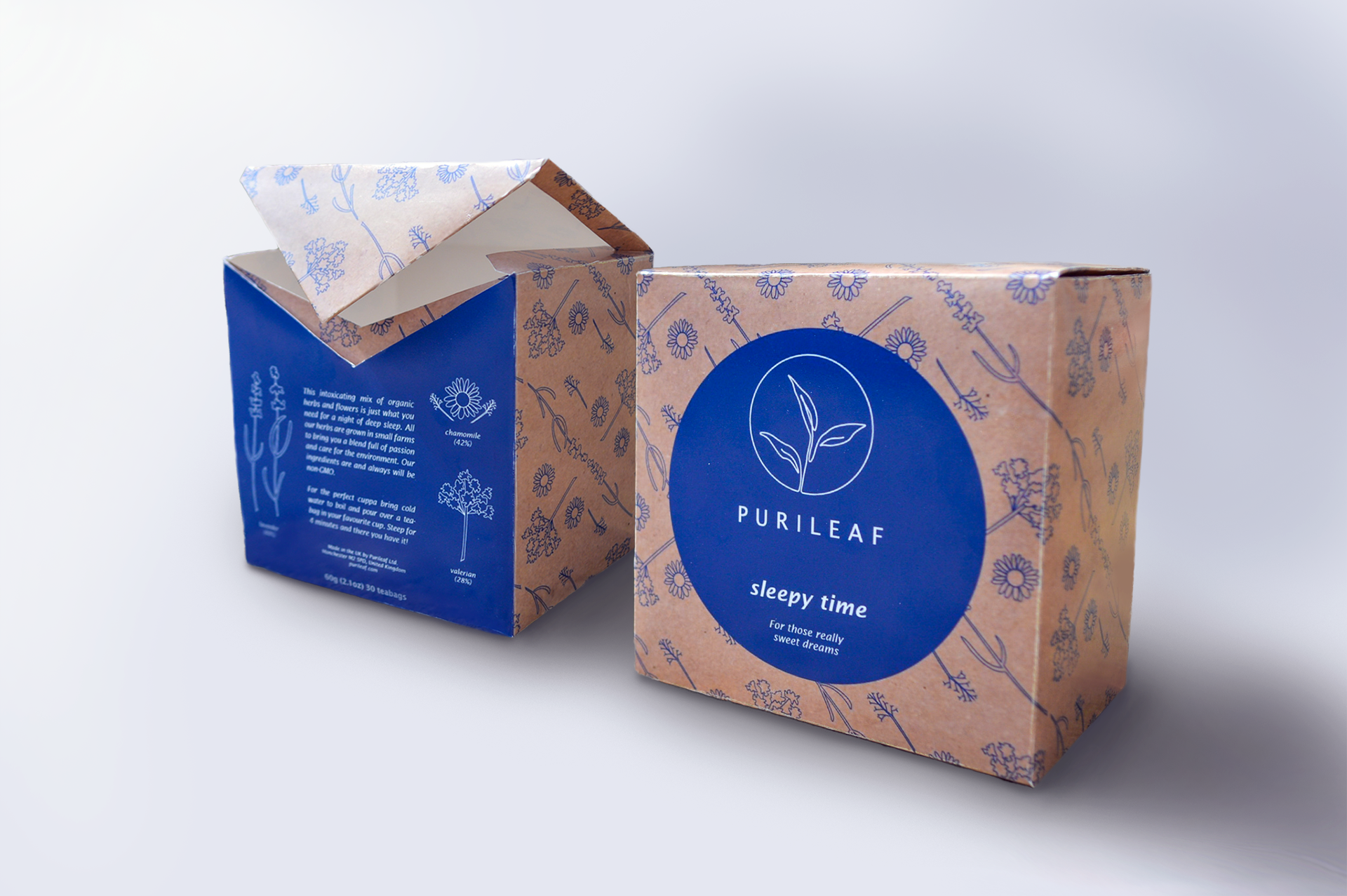 The v-shaped closing of the tea box was chosen both because of its uniqueness, and the box's relatively standard general form. An important consideration was to make sure the boxes fit easily on supermarket shelves and space is used ergonomically. Using a non-standard opening for the box allows Purileaf's products to stand out, while fitting in to the commercial constraints.
The material of the box is an essential part of the brand as the recycled cardboard both communicates brand values and stands in as the background color, allowing the design to be more dominant.